published 30 November 1965
The Designed-In Dangers of The American Automobile.
TIME Magazine just published its list of the "All-TIME 100 Best Nonfiction Books"
This is what TIME Magazine said: "Politics and war, science and sports, memoir and biography — there's a great big world of nonfiction books out there just waiting to be read. We picked the 100 best and most influential written in English since 1923, the beginning ofTIME … magazine"
Ralph Nader's book Unsafe at Any Speed is number 21 on the list!
Unsafe at Any Speed was published in 1965. It is Ralph's first book. And it was the book that launched the modern consumer movement.
You can purchase the beautiful hardcover commemorative edition of Unsafe at Any Speed – the American classic that saved hundreds of thousands of lives — autographed by Ralph for $100. You will get a wonderful book, and your $100 dollars will help the Center for Study of Responsive Law, the organization that Ralph founded to keep fighting to make corporations and our government more accountable.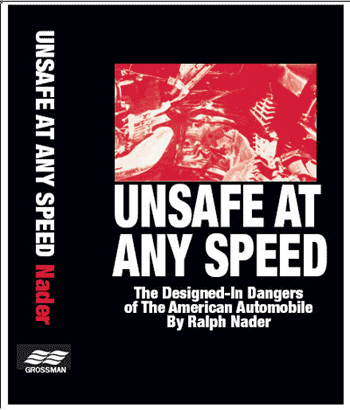 More Books By Ralph Nader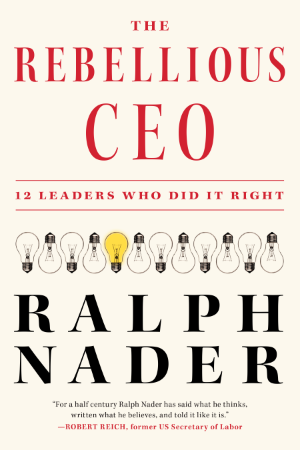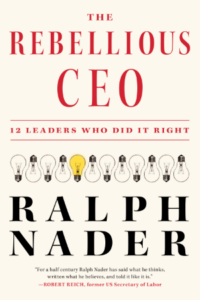 One of corporate America's greatest foes shows how 12 CEOs he has known uniquely rejected narrow yardsticks of shareholder value by leading companies to larger models of prosperity and justice. Over the course of 7 decades Ralph Nader has been Corporate America's fiercest critic. Supreme Court Justice William Powell singled out Nader in his infamous…