Wrecking America exposes how Trump's lawbreaking & lies are creating "Fascism 2.0".
Harold Evans was one of the greatest newspaper editors of the 20th century. He pushed British journalism into investigative areas…
By Ralph Nader September 25, 2020 Here is some practical advice for casting informed votes to improve the livelihoods of…
By Ralph Nader September 18, 2020 The American people own most of the wealth – private and public – and…
Subscribe to Receive Ralph Nader's Weekly Columns and Alerts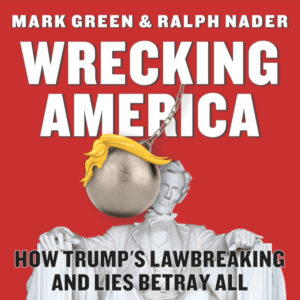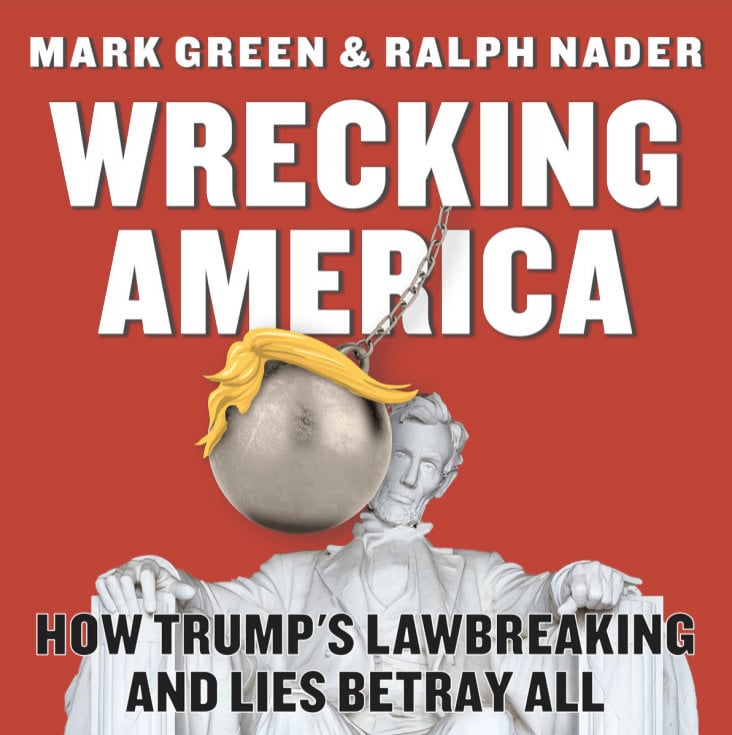 Timed for the Fall Election, coauthors Mark Green and Ralph Nader describe the presidential race as Fascism for some vs. Democracy for all. The book focuses on Lawbreaking, Covid-19, Race in chapters that assess his disinformation topic-by-topic. Authors look ahead to what happens if Trump's re-selected by Electoral College or loses in a realigning landslide.…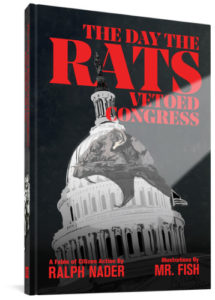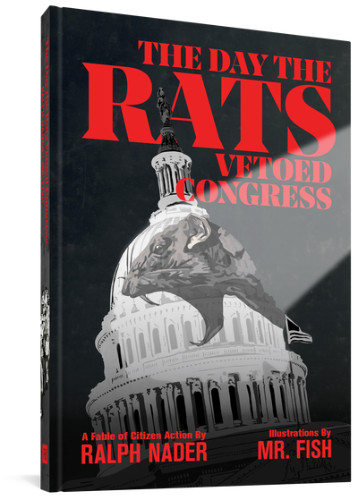 The Day the Rats Vetoed Congress is Ralph Nader's fable of struggle and strategy, tenacity and triumph for our troubled times. But more than just a story, it can also serve as a "how to" guide to effect political change — from a pied piper who's done it time and time again. Gleefully and generously…
Time, 7 February 2019
By even just testing the waters for an independent presidential run in 2020, billionaire former Starbucks CEO Howard Schultz has done us a favor
Arab America, 6 February 2019
Much of the ease of modern life and the degree of its conveniences are safe for us to use because of Ralph Nader.
Truthdig, 17 October 2018
There is no American who has fought with more tenacity, courage and integrity to expose the crimes of corporate power...
MSNBC, 15 October 2018
Ralph Nader tells Ari Melber it would be good for Mike Bloomberg to run against Trump as a Democrat in 2020.